Chewy Milk Chocolate Chip Cookies
That chewy, gooey cookie from childhood could be yours again. And just think, in only an hour, you could be running your finger through the leftover batter.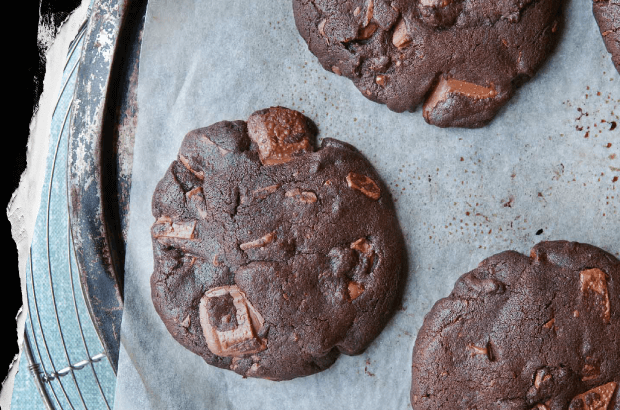 PREPARATION METHOD
Preheat your oven to 180°C/350°F/gas mark 4.

Mix the butter and the sugars in a bowl. Beat with an electric whisk or a stand up mixer until thoroughly combined. Beat in the egg and yolk until the mixture changes to a light and creamy colour.

Sift the flour with the bicarbonate of soda, cocoa and salt and combine with the sugar mixture. Break the chocolate into chunks and fold in.

Place balls of the mixture (about half a handful) a couple of inches apart on a baking sheet. You may need to use more than one sheet or do them in batches. Squish them down a little and bake for approximately ten minutes or until slightly darker at the edges but not burnt (you should be able to smell when they are ready).

Set aside to cool before eating.
TIPS
The time quoted above is an estimate of the time needed until the recipe is ready to eat, allowing for preparation, baking and resting.
NUTRITION INFORMATION
As you might expect from Green & Black's, this recipe is indulgent and should be enjoyed as a treat..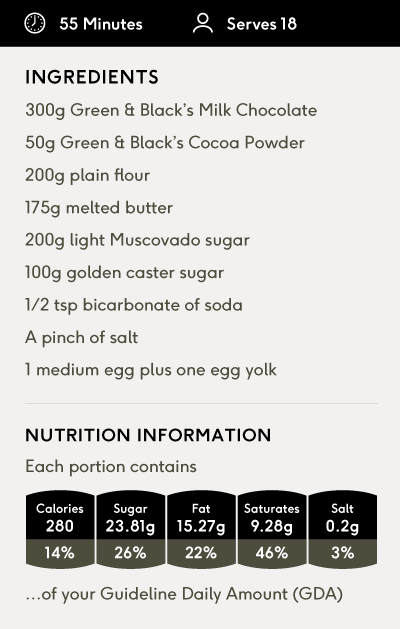 GET CREATIVE WITH GREEN & BLACK'S