EASTER CHOCOLATE GIFT IDEAS
Looking for a scrumptious Easter gift idea that oozes flavour? Choose from our delicious range of bestselling chocolate gift ideas below. Ethically sourced and always organic (naturally), browse everything from tantalising personalised chocolates to luxury hampers, decadent Easter eggs, gift boxes and much more in exotic milk, dark and white chocolate flavours sourced from around the globe. Explore our Easter gift ideas below and grab cracking good treats for all your loved ones.
EASTER EGGS
This Easter, treat someone special to a luxurious seasonal gift, with our mouth-watering collection of luxury chocolate eggs. Discover organic Easter eggs in a variety of tantalising flavours, perfect for complementing your springtime festivities. Whether they're mad for milk, dedicated to dark or wild about white chocolate, these decadent eggs will delight children and adults alike – making them the perfect Easter present, gift idea (or simply a little treat for yourself). Make this year's holiday egg-stra special, with our sumptuous selection of chocolate eggs.
EASTER HAMPERS
Delight your family and friends with the very best from our indulgent Easter hamper range. Bursting with an assortment of our bestselling luxury eggs, organic chocolate bars and plenty of other tantalising treats, our hampers come in a variety of sizes and flavour combinations to satiate even the fussiest sweet tooth. For the perfect Easter present for a household, family member or friend you're desperate to spoil, visit our Easter hampers page here. Need your goodies double-quick? Order online before 4pm and get them delivered the very next day, straight to your door.
PERSONALISED EASTER CHOCOLATE
For a heartfelt and wholesome Easter gift idea, why not indulge in one of our personalised chocolate bars? Simply choose from our irresistible white, milk or dark chocolate bar flavours and add your customised Easter message to create a gift that's thoughtful and totally tailored to the lucky recipient. Guaranteed to make them feel like one in a million, our personalised bars make the perfect present for those searching for extra special treats. Plus, order by 4pm to qualify for next-day delivery straight to your door. For Easter shopping made easy, trust the master chocolatiers at Green & Black's.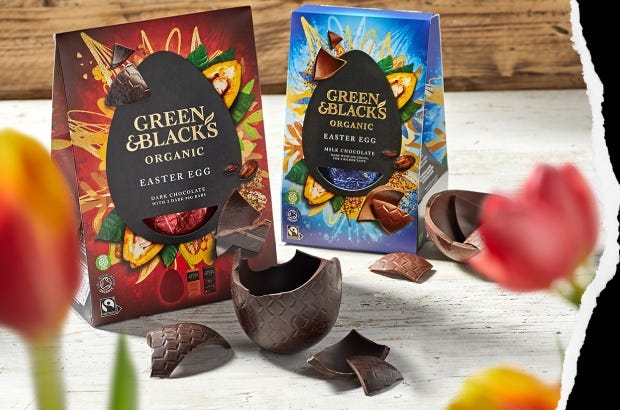 LUXURY EASTER EGGS
What sets a good Easter apart from a great one? At Green & Black's, we believe it lies in the quality of your chocolate. That's why our range of luxury Easter eggs make the ideal gift for your loved one (or yourself) to ensure an unforgettable Easter full of the mouth-watering taste of cocoa.
EASTER GIFTS FOR ADULTS
This year, spoil them with decadent organic chocolate from our Easter gifts for adults range. Sustainably sourced, fair trade and made with delicious flavours found from across the globe, you're bound to find a tongue-tingling sensation to delight event the trickiest chocoholic.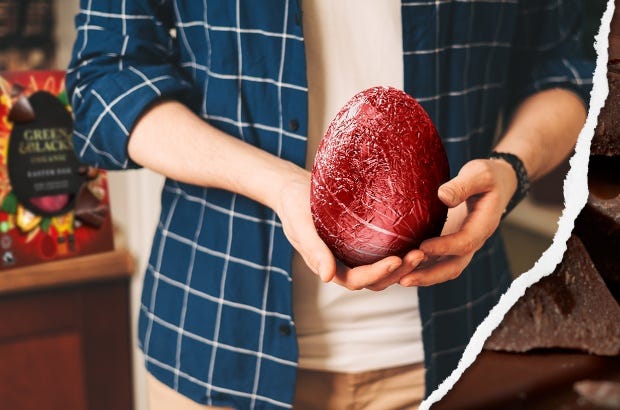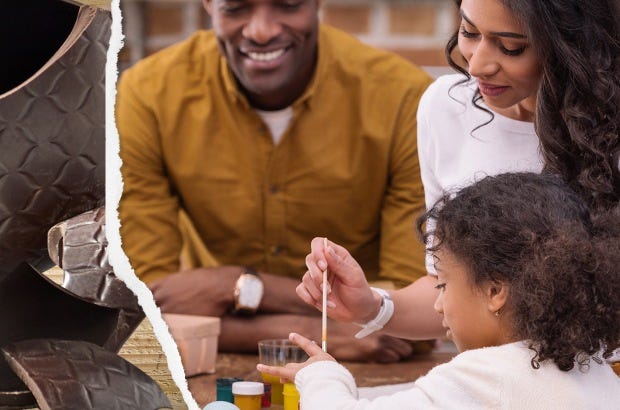 EASTER GIFTS FOR THE FAMILY
Treat a household you love to the decadent taste of Green & Black's luxury, organic chocolate. We have a fantastic selection of Easter gifts for families, including Easter eggs, chocolate hampers and gift sets, Easter basket ideas and even personalised chocolate — for a truly memorable Easter the whole family will cherish.
EASTER GIFTS FOR TEACHERS
Give back and show your favourite professor your appreciation, with an Easter gift for teachers from Green & Black's. Whether they adore dreamy dark, creamy milk or velvety white chocolate, you're guaranteed to find the perfect present to satiate their sweet tooth, with one of our fantastic Easter gift ideas for teachers..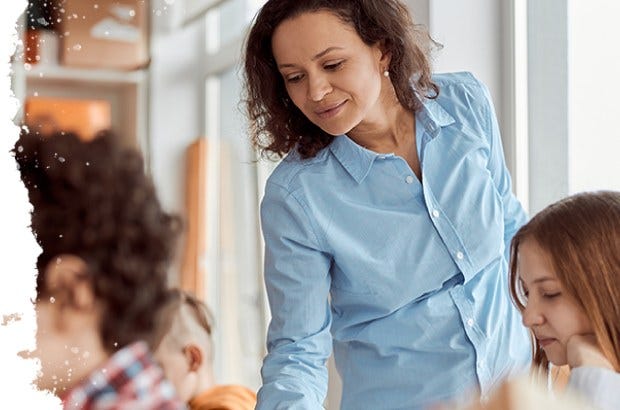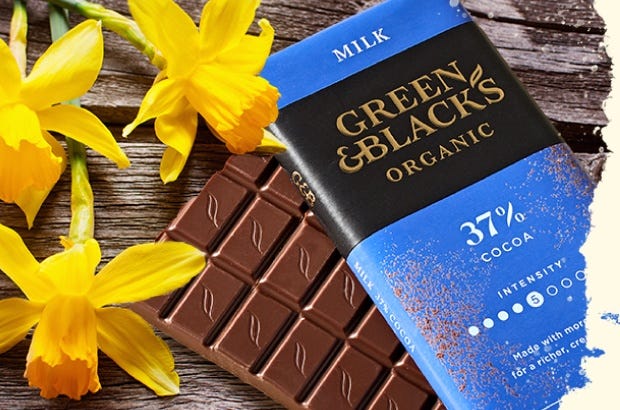 EASTER GIFTS FOR COLLEAGUES
Is there someone in your life who makes the working day batter? Then spoil them this year, with a delicious Easter gift for colleagues from master choclatiers Green & Black's. We have a wide assortment of decadent chocolate Easter eggs, chocolate Easter hampers and gift sets, and even personalised chocolate bars for a truly unique gift.
EASTER EGGS & HAMPERS