G&B VELVET EDITION RANGE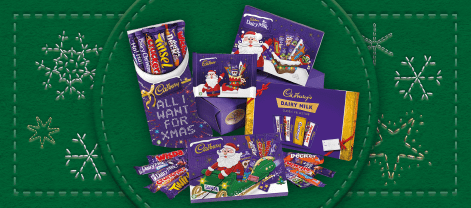 Discover Green & Black's New Velvet Edition Collection
"We know that whilst many people love dark chocolate, others sometimes find the taste a little bitter. So, we scoured the globe to find the right cocoa beans to create the unique taste profile of Green & Black's Velvet Edition. A dark 70% chocolate that is rich in cocoa content, yet exceptionally smooth in flavour"
Brandt Maybury, Green & Black's Taste Specialist.
ETHICAL COCOA & FINEST INGREDIENTS
Green & Black's create delicious ethically sourced chocolate from the finest ingredients, with no artificial colours, flavours and preservatives. There are many secrets that go into creating this exciting new chocolate recipe; including the delicious Ghanaian cocoa beans that we gently roast, carefully balanced with sweet Madagascan vanilla. The result is a dark 70% chocolate that is sweet and smooth, but still has a good depth of cocoa; along with subtle notes of roasted hazelnut, coconut and raisins. Ethically Sourced Cocoa
DISCOVER THE FULL COLLECTION
And our obsession with using only the finest quality ingredients doesn't stop with Dark 70%. We have 7 new flavours for you to discover, alongside our exciting new Velvet Edition gifting collection. Whether you want to share an Anglesey Sea Salt chocolate carton with a loved one at the end of the day, or indulge yourself with a luxurious individually wrapped square of Yorkshire Salted Caramel chocolate. Which will be your new favourite?


G&B Organic Range
<