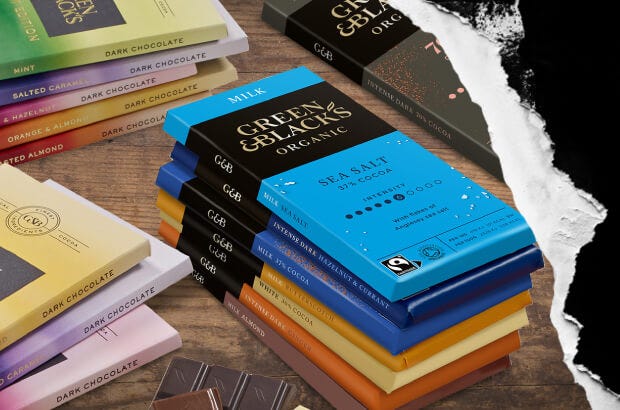 CORPORATE GIFTS
Businesses are always looking for new ways to keep staff motivated, attract new talent to the team and keep up strong relationships with clients and customers. However, with budgets tightening and mobility limited, it can be difficult to find affordable and practical corporate gift ideas.

If you're struggling for inspiration for company gifts, browse the Green & Black's offering to discover company gifts for every event, celebration and recipient. Whether you want to reward an employee who's gone above and beyond with a chocolate gift box or send one of our corporate gift hampers to a new client, we have it all. Looking for seasonal corporate gift options? Take a look at our corporate Christmas gifts or sort through the Easter gifts collection for chocolate eggs, bulk Easter chocolate and chocolate Easter bunnies.

If you want memorable presents to show someone your appreciation, discover our personalised corporate gifts, which include chocolate bars in all your favourite flavours and a range of sizes. Impress clients and customers alike with our corporate branded gifts; enjoy the delicious, organic quality of Green & Black's chocolate, emblazoned with your company's logo and branding. Browse the full range now to find the perfect corporate gifts.
BULK CHOCOLATE
If you wish to to bulk buy chocolate for the office, our range of bulk chocolate bars, wholesale chocolate boxes and other bulk organic chocolate options will cover you for every occasion. Make savings when you buy bulk selection boxes of all Green & Black's Organic chocolate varieties.

Looking to bulk buy gift boxes for the whole team? Our corporate bulk chocolate offers a range of options to suit teams of varying sizes. Explore our range of Christmas chocolate for more seasonal gift options, or to make someone's day at the office, check out our personalised corporate gifts.

Why not pick up a set of small boxes of chocolate in bulk to give out to clients? Browse the full range of bulk chocolate, of the same excellent organic quality as always, at Green & Black's.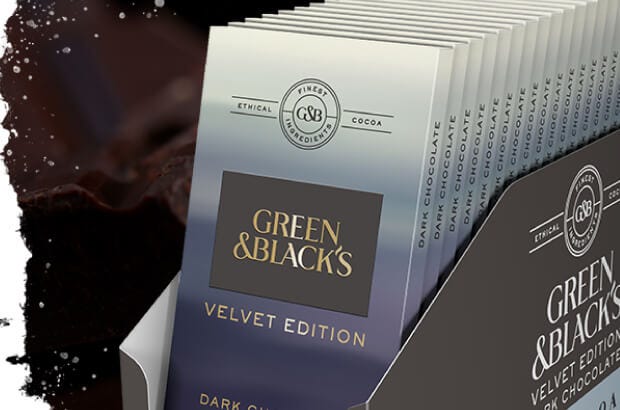 CORPORATE CHRISTMAS CHOCOLATE
Stuck for corporate Christmas gifts? Look no further than the Green & Black's Christmas range for all your company presents this festive season. Our corporate Christmas hampers are available in several different sizes, styles and varieties to suit every type of recipient - ideal for wowing new and prospective clients. Select from our collection of Christmas gift boxes to accommodate every member of your team.

You can make some great savings when you bulk buy Christmas chocolate from Green & Black's. Check out more bulk chocolate options if you're looking to place a larger order. To make a gift extra special, choose one of our personalised corporate Christmas gifts, available in all our best-known flavours and varieties.
CORPORATE HAMPERS
What better way to congratulate a high-performing employee or welcome a new client than with a corporate gift hamper? Our corporate hampers come in a range of sizes, offering varied combinations of our best-loved organic chocolate products and wine.

Choose from large, stunning wicker hampers, filled with bars and selection boxes of chocolates as well as corporate Christmas hampers and stockings. For more Christmas gift options, see our full range of seasonal gifts. Surprise a customer or client with one of our personalised corporate hampers for the ultimate gift. Looking for something smaller? We also offer individual personalised bars.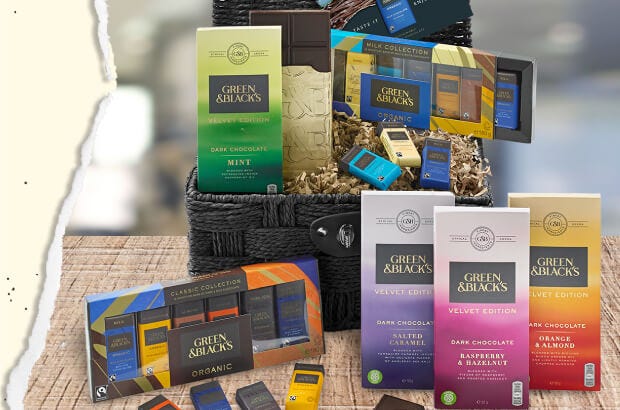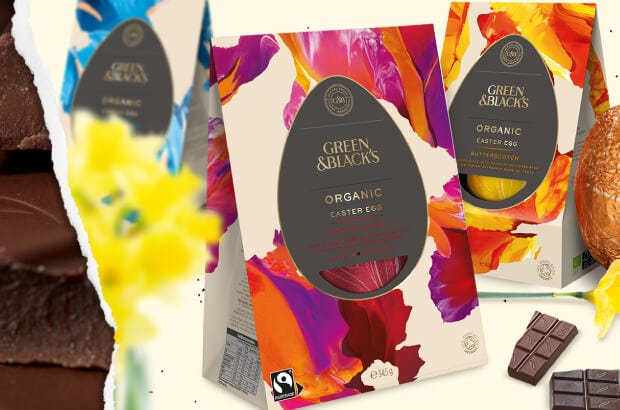 CORPORATE EASTER GIFTS
Celebrate Easter by gifting your colleagues or clients with any of our corporate Easter gifts. Choose between Easter gift hampers, chocolate Easter bunnies or classic Easter eggs.

Whatever bulk Easter chocolate you choose, you're sure to make some big savings and delight your recipients. If you wish to bulk buy Easter eggs, browse the full collection now. For all your bulk Easter candy requirements, Green & Black's Organic chocolate range has something for everyone.
CORPORATE GIFTS & HAMPERS

We've got a chocolate bar with your name on it. Literally! Whether you want to treat yourself to your favourite Green & Black's Organic chocolate in a personalised gift bar, or wish to wow your best customers and clients with personalised corporate hampers, there's plenty of options to choose from.

Struggling for company Christmas gift ideas? Find unique and memorable presents among our personalised corporate Christmas gifts to please the whole team during the festive season. Or, check out our gift hampers for more options.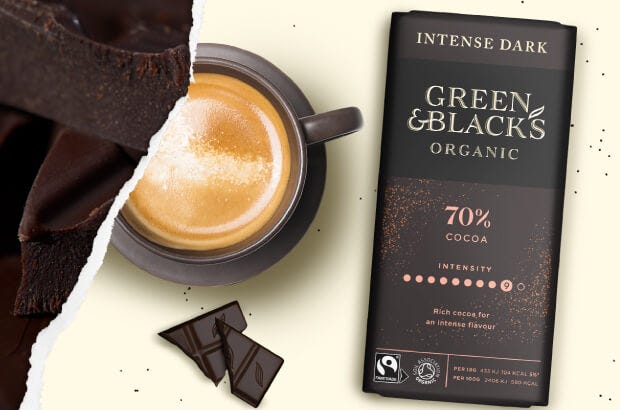 EMPLOYEE GIFTS
Reward your employees by treating them to any of our corporate gifts for employees. Find their favourite chocolates amongst our employee appreciation gifts, ranging from small to large sizes in low, medium and high price-points to fit into any budget. Perhaps your Employee of the Month would enjoy one of our corporate gift hampers, or they may prefer the unique touch of a personalised gift.

Looking for Christmas gifts for your employees? Find a plethora of delightful Christmas gift baskets, hampers and gift boxes at Green & Black's. Browse the full range of seasonal gifts for employees.
CORPORATE GIFT BOXES
Discover corporate gift boxes to present to your employees this quarter. Say thank you to colleagues with one of our corporate letterbox gifts, available in a number of different varieties and flavours of our bestselling Organic chocolate. Looking for boozy gifts? Find our wine, prosecco and beer paired with chocolate in our gift boxes.

Make incredible savings when buying our wholesale chocolate boxes for your clients. Take a look at all bulk chocolate options for more. Want to find something they'll really love this Christmas? Choose our Christmas gift boxes at wholesale prices to please your staff members. For more Christmas gift ideas, find more varieties with our corporate Christmas gifts section.